Barry Harley has a long history with the Tamworth Country Music Festival. He has been involved in many different facets of the event since 1974 and today is the Festival Manager at Tamworth Regional Council.

The Star Maker quest began in 1979 and has helped many country music artists to significantly boost their careers when winning the title.
So picture this… it's 1990 at the Workmen's Club in Tamworth and there are thirty finalists on stage. This would soon be drilled down to a top 10. Amongst those top 10 are both Keith Urban and Troy Cassar-Daley.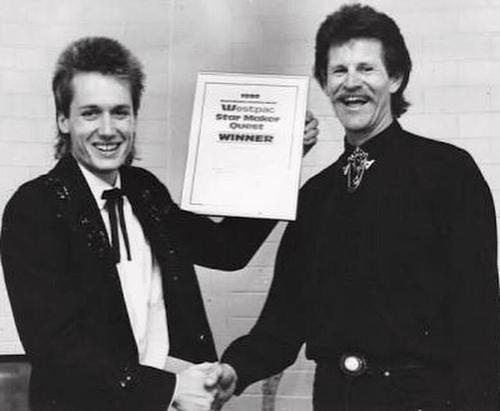 1989 Star Maker winner Craig Robertson congratulating Keith Urban on his Star Maker win in 1990.
"Well clearly that night, Keith had to win! There was sort of like an aura around him," says Mr Harley.
"But just sitting in the background in most of the photographs is a young, 18-year-old Troy Cassar-Daley, fresh from the busking camp, looking on.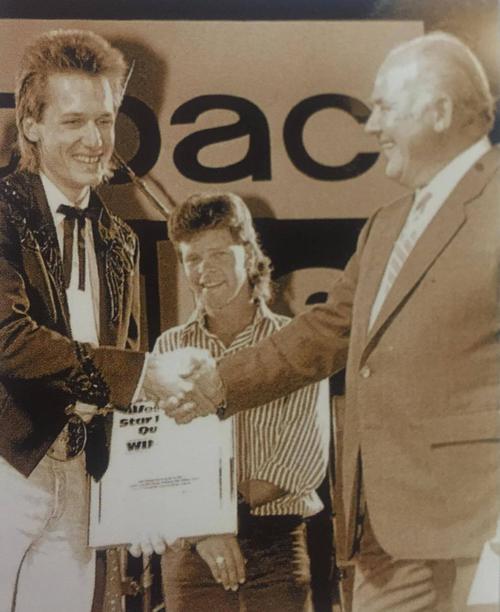 Keith Urban accepting the 1990 Star Maker title from Dennis Price, regional manager of Westpac at the time with a young Troy Cassar-Daley looking on
"He subsequently tells the story that he and Keith hit it off in the green room talking about guitars because they were both guitar freaks. And to this day, they are still good friends and still talking about guitars."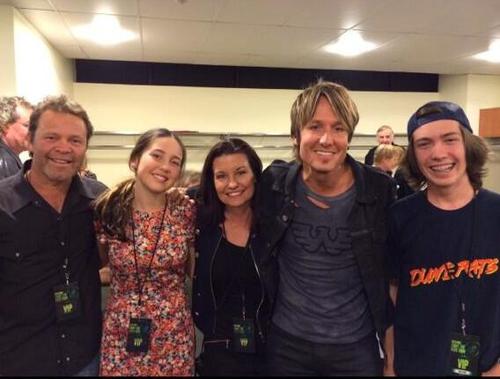 Photo by Troy Cassar-Daley via Facebook
The song that Keith sang that day which won him the Star Maker title – was 'I never work on a Sunday'. He went on to record it, and it won him his first Golden Guitar Award the following year (1991). In 1992 he won two more Golden Guitars.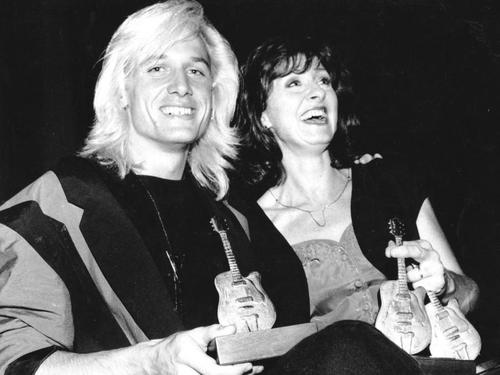 Keith Urban and Anne Kirkpatrick with their Golden Guitar Awards in 1992.
"In 1993, he went to America where he believed he was going to become an international star in 10 years," says Mr Harley.
Well, he got that slightly wrong; it was 11 years that he became an international star and I guess he now is the most well-known country music artists in the world. And I can genuinely say he started his career in Tamworth!"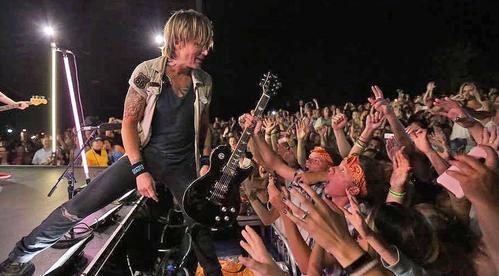 Photo by Keith Urban via Facebook